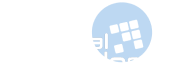 Your Digital Business Partner
Designing, building and managing websites and web applications since 1997.
Meet the Digital Bridge team
They're friendly and easygoing, yet very serious when it comes to web development.
Luke Kelty
Managing Director
Luke started Digital Bridge way back when websites were in their infancy. He is always on the lookout for new and interesting web-based projects to sink his teeth into. His professional, dedicated, yet flexible approach has earnt him some very solid businesses partnerships.
In another life Luke could have been a DJ, but for now he is content with curating the office playlist.
Mark Woodward
Designer / Developer
Mark combines his extensive creative background with a robust knowledge of HTML, CSS and Javascript. He is our resident expert in Laravel PHP Framework, Stripe Payment Gateway, and CMS programming.
Out of hours Mark involves himself in a wide range of creative pursuits, such as painting, acting, podcasting and touring with his band.
Wesley Zhang
Developer
Wesley has strong attention to detail and is a super quick thinker - a skill set which is highly sought after in a programmer. His skills include PHP/Laravel, Java/Spring/Hibernate, RESTful Web Services, eCommerce and Sysadmin.
For fun, Wesley likes to lift heavy weights, play badminton and pingpong, cook and read.
Maria Kelty
Digital Communications | Projects
Maria has a strong background in publishing. At Digital Bridge she applies her communication skills to helping clients establish and manage their web projects.
Maria is married to Luke. A perk of working with her husband is that she can keep a close eye on him at all times.
Joel Winbanks
Designer
Joel specialises in XHTML, CSS, JavaScript, PHP and MySQL.
He has a talent for easily understanding clients' project requirements and translating them into highly functional and useable website designs.
At Digital Bridge we love his quiet sense of humour and easygoing attitude.
Loris Roncali
Developer
Loris has a degree in Computer Engineering, which he obtained in his home country of Italy. He is proficient in Java with experience in Spring, Hibernate and Struts as well as MySQL and Linux.
Sports have always been a huge part of Loris's life, especially rugby, which he plays as a member of the Melbourne University Rugby Football Club (MURFC). "Training for rugby is like real life: Never give up! No pain, no gain!"
Kateryna Baibakova
Web Designer
Kateryna (or Katia for short) is completing her Masters of Multimedia Design while working at Digital Bridge. She also has a Bachelors Degree in Software Engineering.
Katia designs modern, simple and innovative products for the web and for print. Her designs are consistently beautiful and her ability to quickly revamp any tired-looking site into one that is fresh, modern and workable is nothing short of magic.
Katia's flair for the creative doesn't stop with work. She also expresses herself through dance as part of local professional Bollywood dancing troupe Bollywood Ignite.